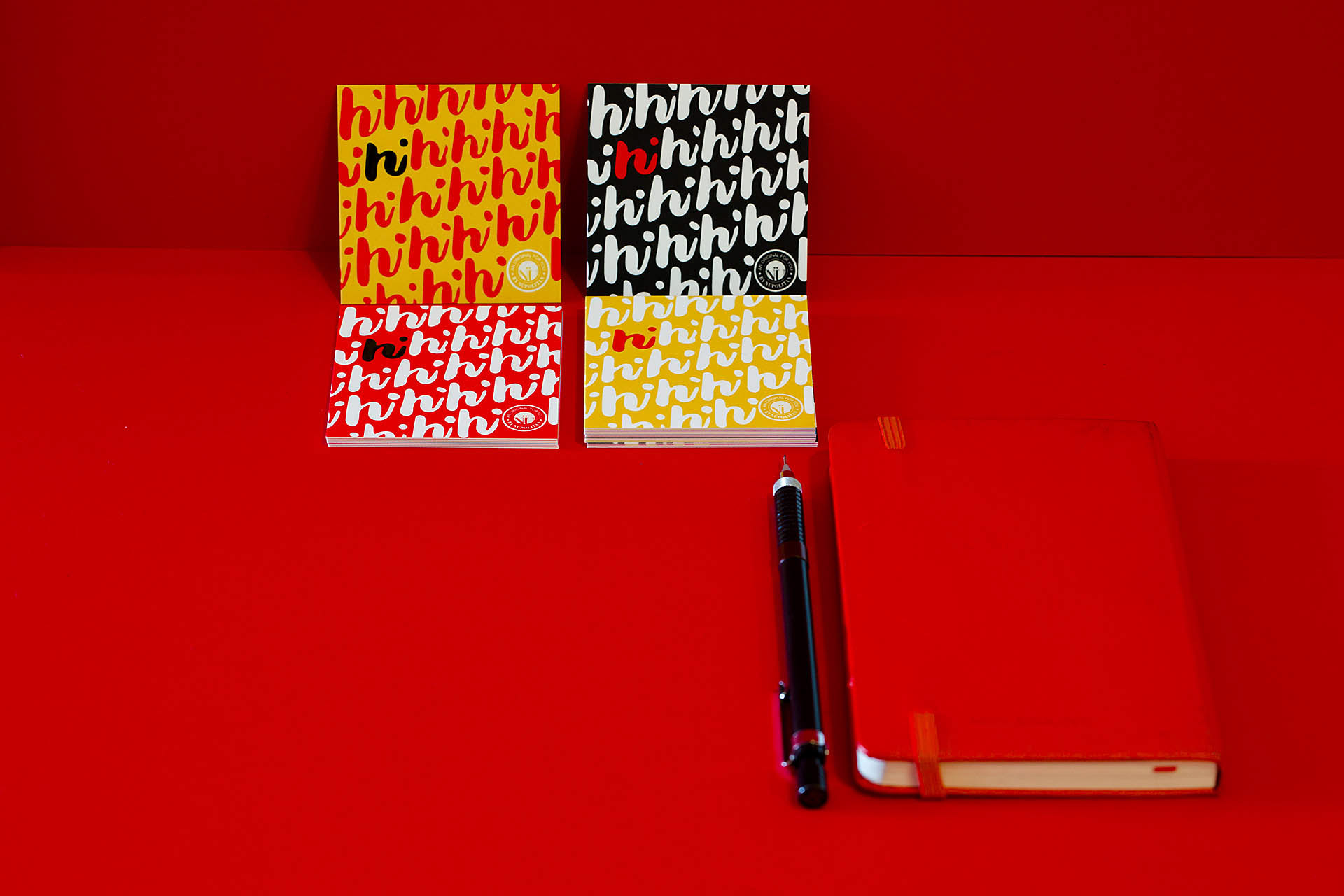 Designed to be a fun conversation piece and a reminder of exciting things to come, these cards feature a friendly message with a fun, bright pop of color. We merged the playfulness of hand-lettering with crisp, streamlined text and a highly-structured seal for an interesting visual. Raised spot gloss adds a tactile element to the experience.

What's your favorite thing to chat over?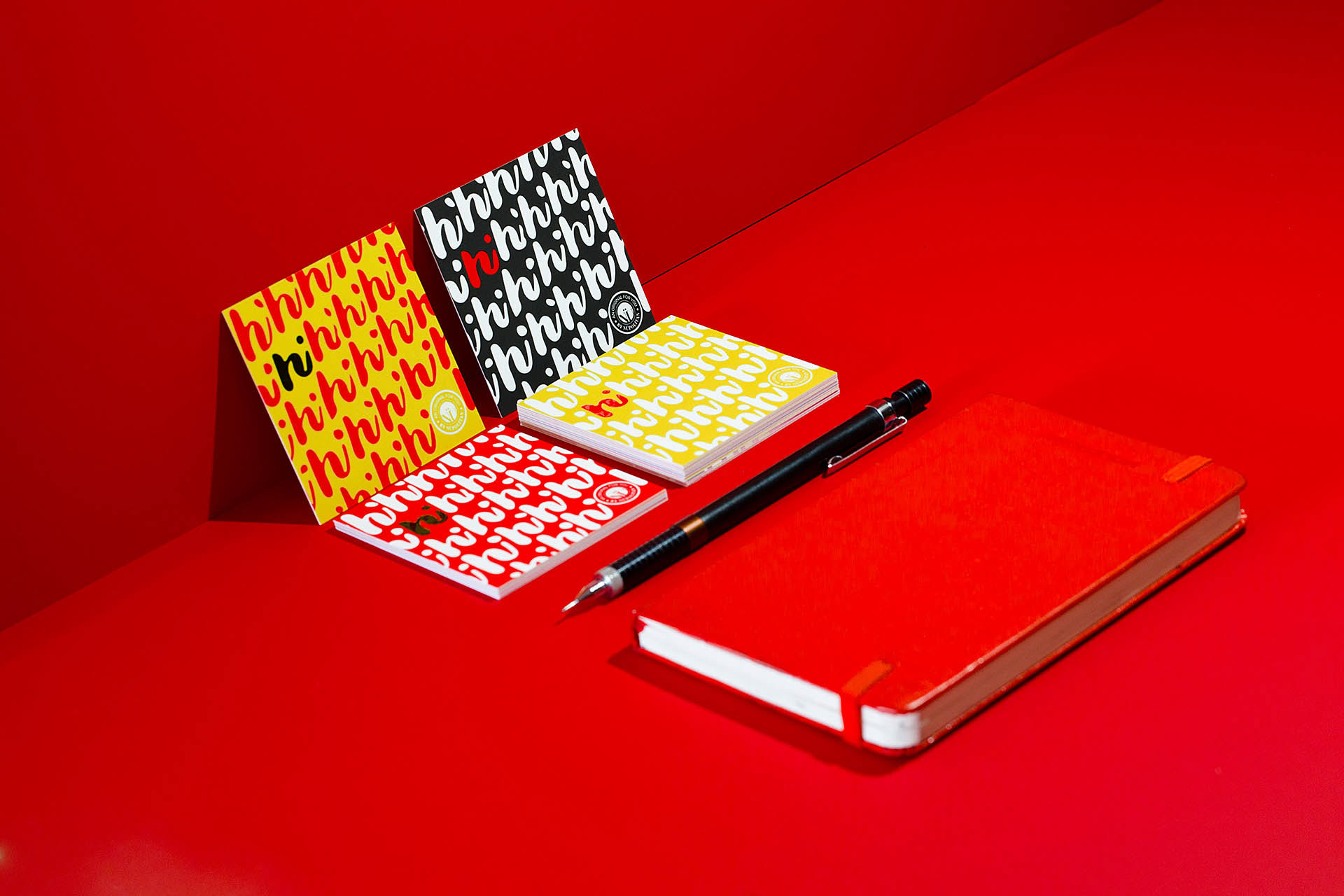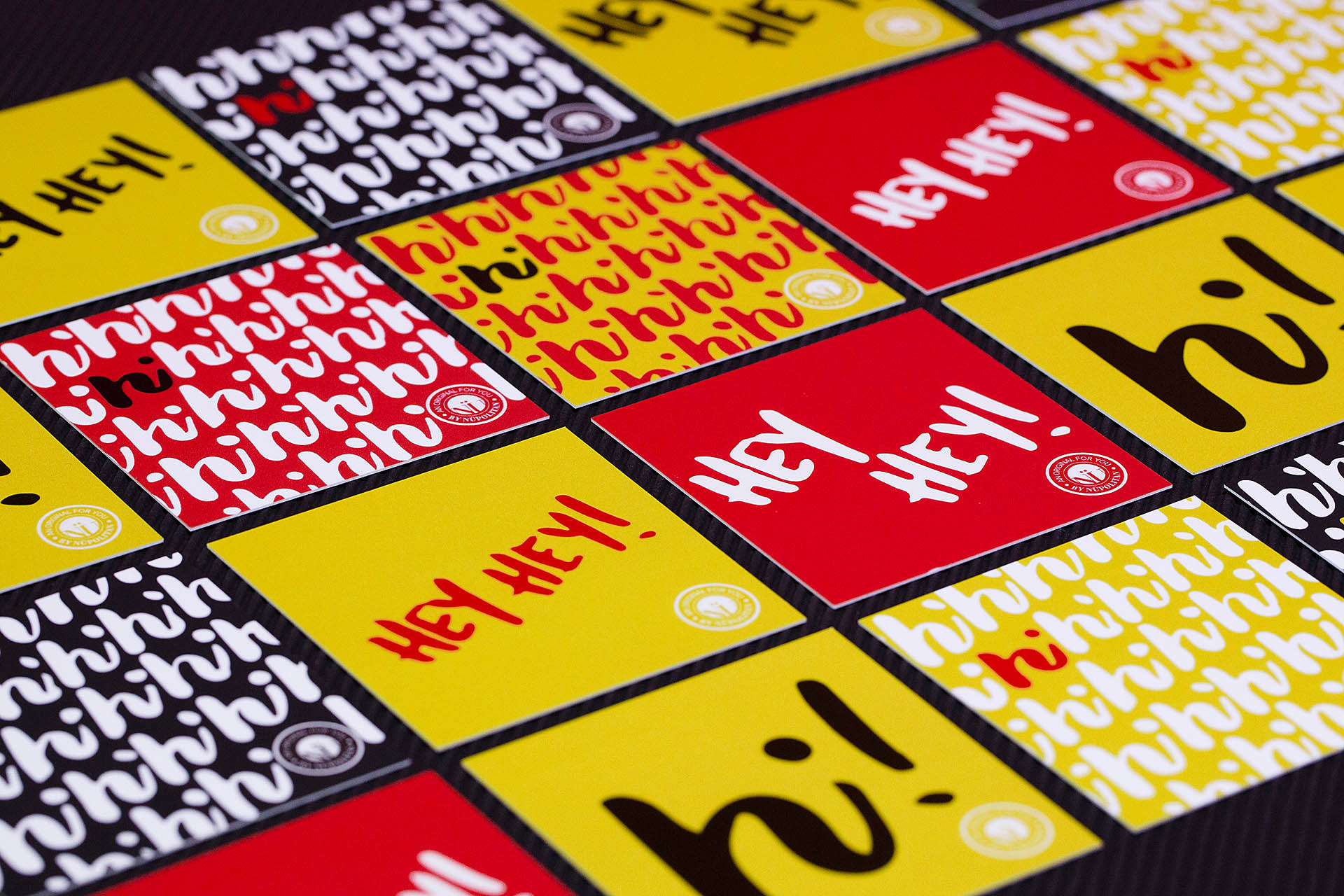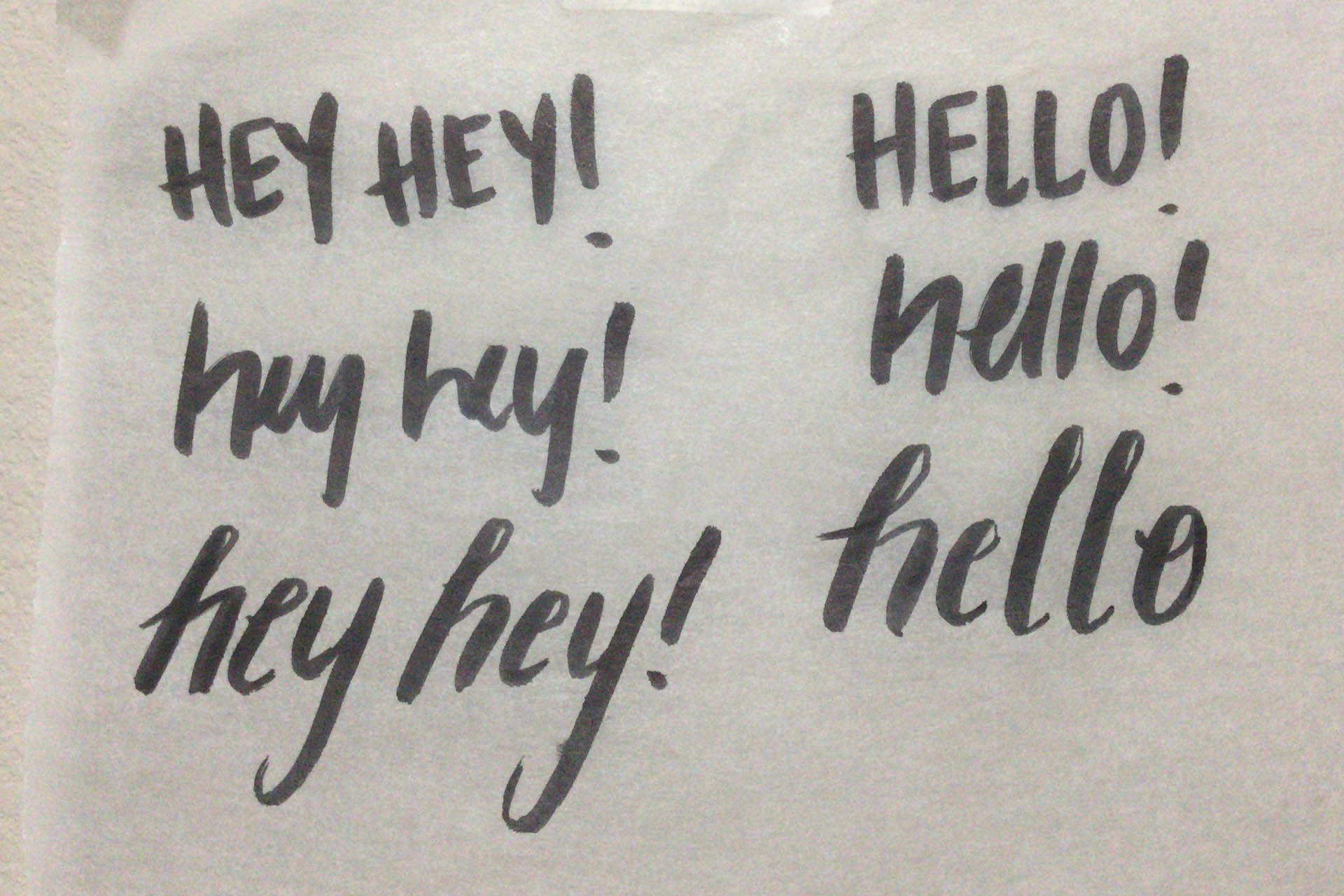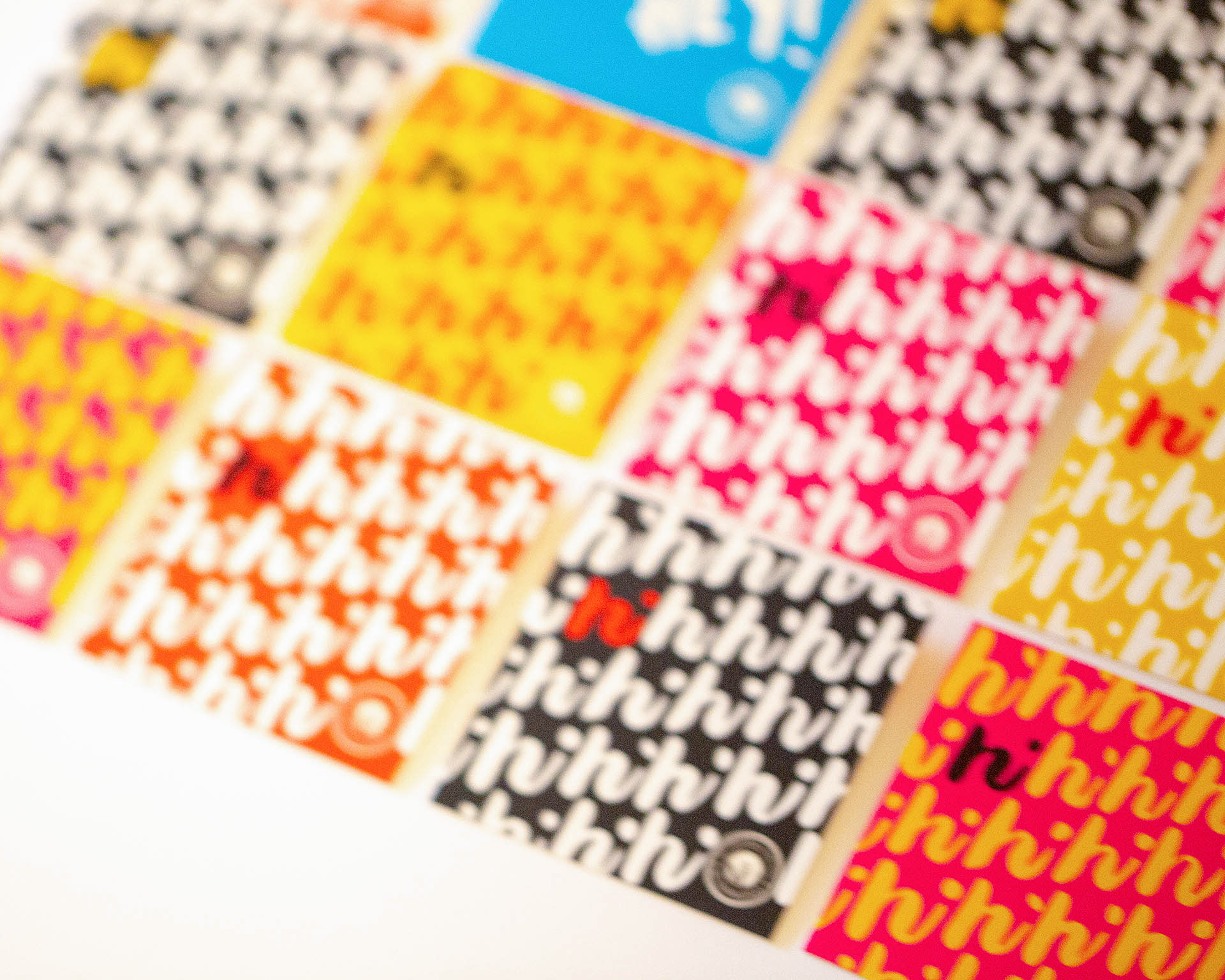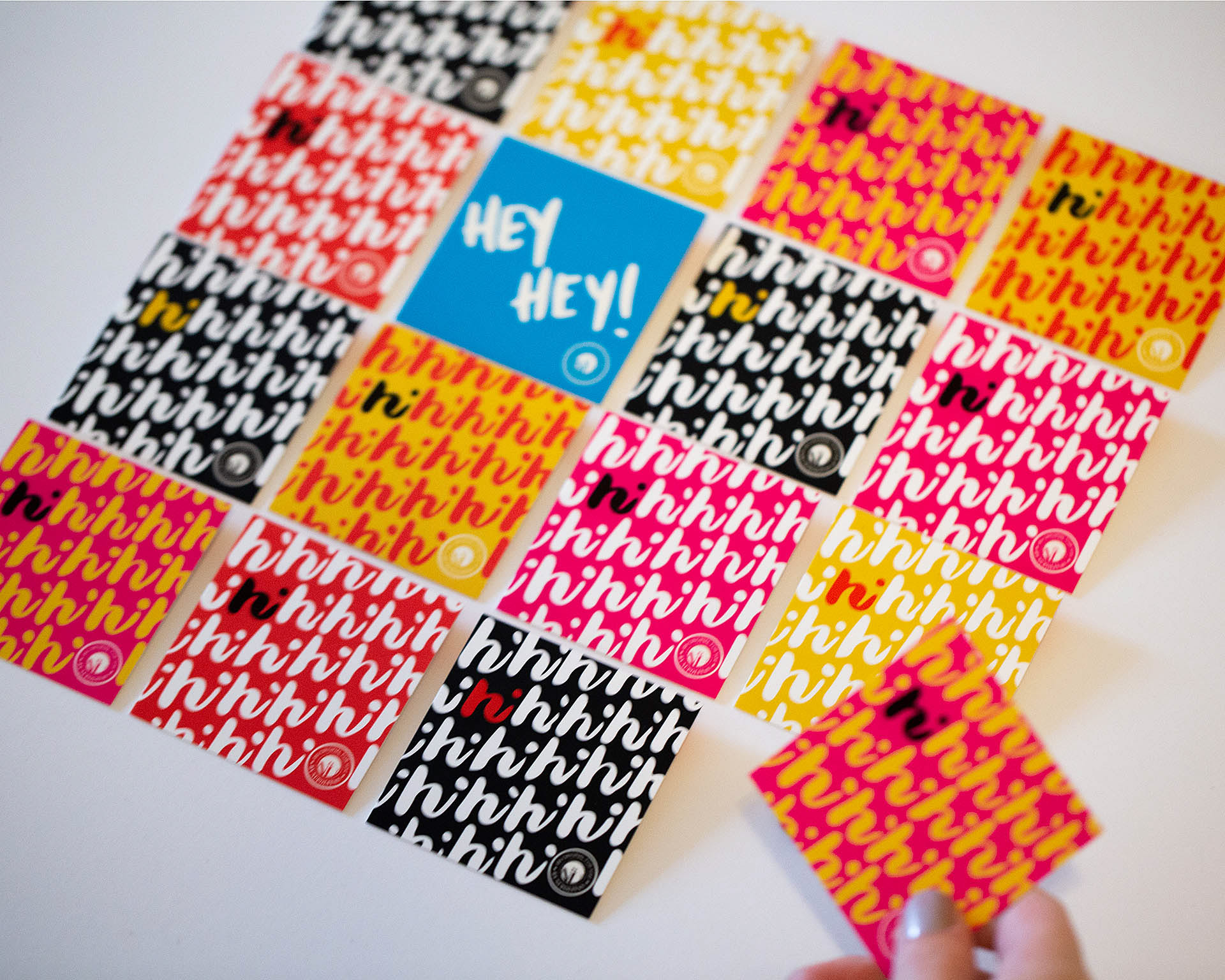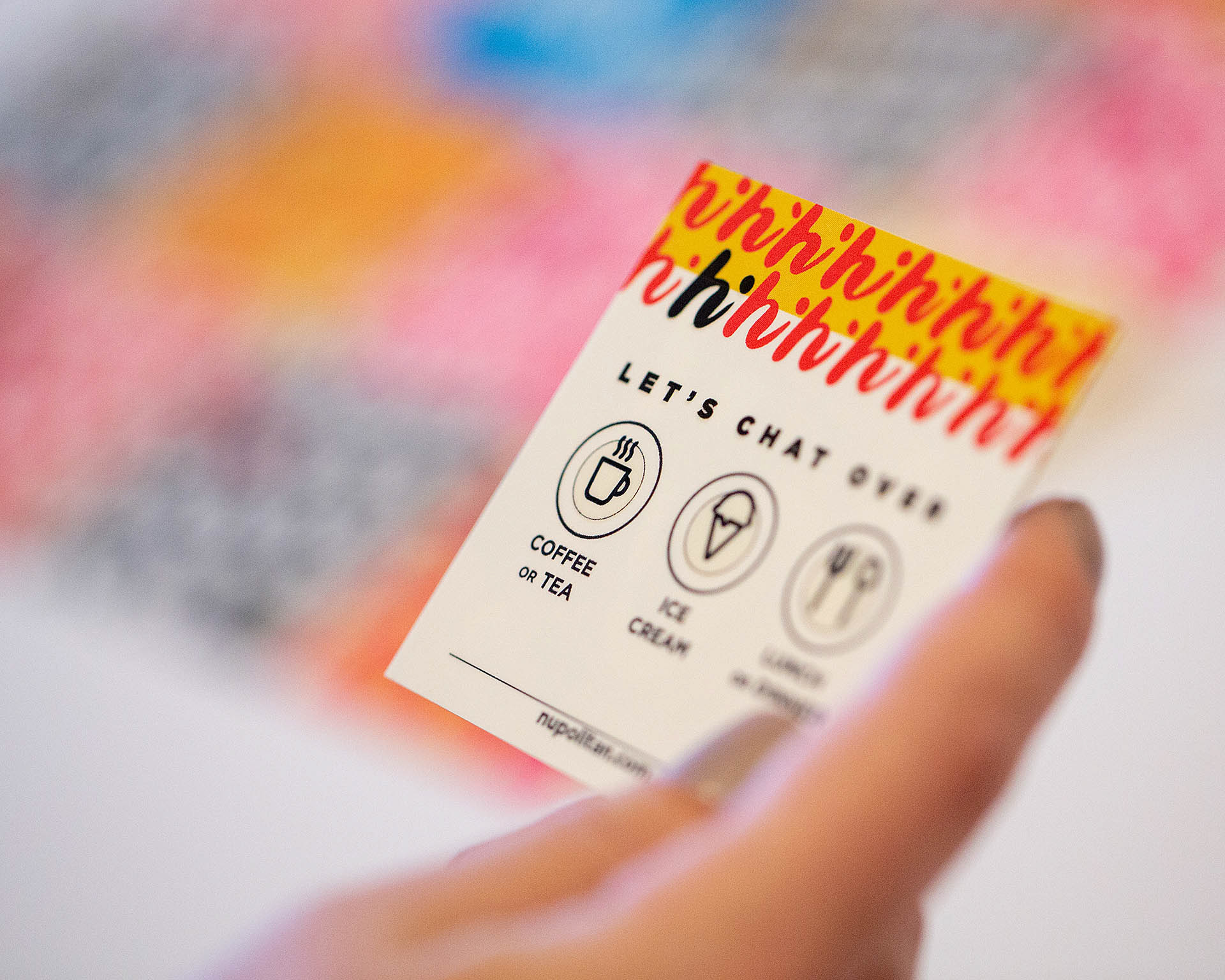 The cards are meant to spark conversation by suggesting a chat over a drink, a meal, or by sharing ice cream. Built as a system, the intent is for people to want to collect them all.